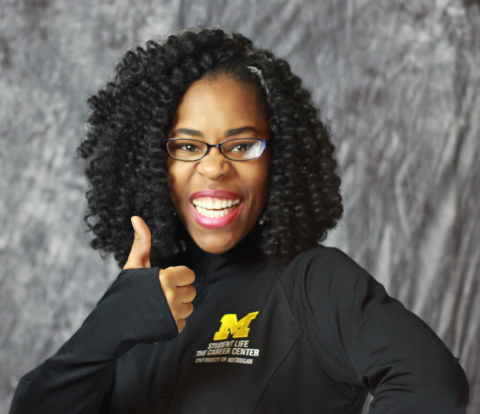 Information Services Manager
University of Michigan
I'm probably the first person you will see when you enter the University Career Center, as I manage the Information Desk. You will also see me at one of the many fairs that the office coordinates. I enjoy meeting new and familiar faces as they stop in the office for an appointment or just to say hello. I'm always ready to connect you with one of the advisors in the office.
When not at the University Career Center, I enjoy performing with local theater groups and the University, finding good food at independently owned restaurants, and analyzing the latest movie trailers.
Here's a little known fact: I've never been to the Big House.