Column 1
Celebrating 55 years of DC internships! The largest & oldest DC summer intern program in the country!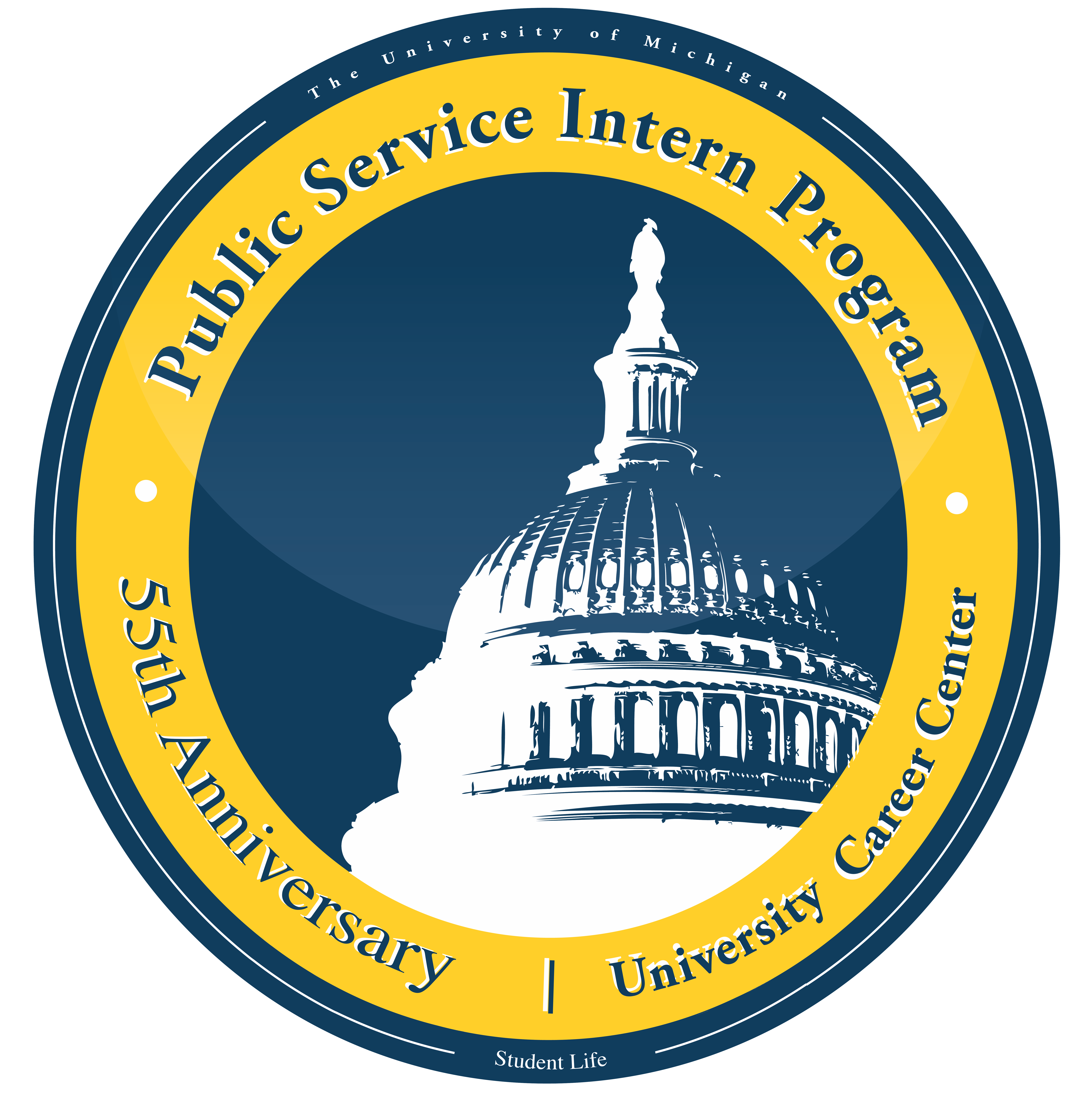 PUBLIC SERVICE INTERN PROGRAM
The University Career Center's Public Service Intern Program (PSIP) prepares undergraduate students to obtain summer internships in Washington DC, educates them to build career development skills, connects them with alumni mentors, informs them about career options through speakers panels & employer visits in DC, and supports participants while living in our nation's capital. The University Career Center is proud to offer PSIP, the oldest and largest summer intern program in the country!
PSIP engages talented students from any academic department or school to secure internships in policy organizations, congressional support offices, executive offices and agencies, judicial offices, special interest and lobby organizations, non-profits and advocacy groups, think tanks, museums and arts organizations, and print and broadcast media.
This signature University Career Center program works with students throughout the academic year to define what policy area/types of internships to apply to, develop valuable job search skills, build a community with their cohort, and experience life in DC.
Past participants often report PSIP is one of their most meaningful experiences at U-M, making lifelong friends and gaining valuable experience while learning from all that a summer in DC has to offer. It has been transformative for many PSIPers, as they got their foot in the door to their career and networked with professionals and U-M alumni working in DC.
NEW FOR 2023-24: PSIP in Lansing, designed to support 1st year and other students to gain experience in state government.  Selected participants will develop career skills, attend seminars and events, connect with U-M alums in our state capitol, and gain experience in public service.  Students can participate the following year in PSIP DC to gain federal government experience.
2023-24 PSIP Interest Form:  To express your interest in the program and sign up for email updates, fill out this brief form:    
https://forms.gle/m7AcErruTyv7hFao8 
PSIP Video:  Hear from students about their PSIP experiences
MASS MEETINGS - Attend ONE in-person session to find out more about PSIP & the application process:
~ Monday, September 11, 2023       
6:00-7:00pm      Featuring recent PSIP participants & Student Coordinators
                             1120 Weill Hall, Ford School of Public Policy, Annenberg Auditorium
~ Thursday, September 14, 2023       
7:00-8:00pm     Featuring different PSIP alumni & Student Coordinators
                            1120 Weill Hall, Ford School of Public Policy, Annenberg Auditorium
APPLICATION PROCESS
Monday, September 11      Application opens for the 2023-2024 PSIP cohort
Thursday, Sept. 21           PSIP Application DEADLINE is at 11:59pm                        
M, 10/2 & T, 10/3                Interviews will take place with PSIP alumni and staff          
Friday, October 6, 2023    Decision Day -  approximately 100 students selected for PSIP