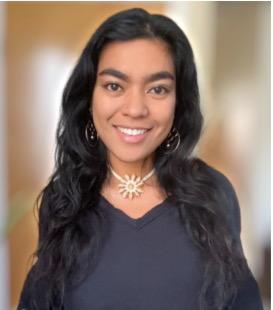 She/Her
Career Coach
University Career Center
Aloha everyone; I am one of the UCC's Career Coaches. I'm energized when I help students realize their personal strengths and the confidence they need to succeed. I provide personalized guidance, resume and cover letter reviews, job search and gap year planning, networking, Handshake overview, interviewing tips, behavioral mock interviews, and medical school mock interviews. I also lead the Clothes Closet and serve as the UCC liaison to Asian American and Pacific Islanders (AAPI) and Native American Student Association (NASA). I write the Non-Profit track and help manage the University Alumni Career Network (UCAN). I completed a B.A. in History from St. Olaf College in a small, chilly town called Northfield, Minnesota, and then moved further east to earn an M.A. degree in Higher Education from the best institution ever: the University of Michigan. When I'm not working, I enjoy long-distance running, rock climbing, watching Michigan Hockey, and eating. I spend a boatload of money on movie theater popcorn (yes, I've been known to go to a theater for the popcorn, and then bring it home to watch movies from my couch) sushi, and Sweetgreen. Go Blue! 
Hometown(s): Hanalei, HI & San Diego, CA 
Connect with me on Linkedin!